Through a series of magical processes
You can create your magical life
your magic
as sensitive, magical, empathic women we know that our fast-paced, tumultuous modern world is designed to keep us from slowing down enough to discover and live in our own magic.
a barrage of constant interruptions, demand for ever-increasing productivity, inhumane pace, monofocus on money, and media crafted to deliver what hurts keeps us overwhelmed and exhausted…and missing the miracles available for us.  enter…the magical life.
'the magical life' is a path of deep restructuring, designed to support you in shifting how you live, so that the magic within you becomes foundational your life, even in a world designed to keep you in a fast, exhausted trance. each person's magical life is magnificently unique, and they all contain love and ease, magic and miracles, power and strength, beauty and joy.
yours might look like living quietly in a cozy mountain cabin with a stack of books and several cats, where you can weave and sing to the stars. or it might look like living in a heart-centered community where gardening, art, and service are the joyful glues that bond shared purpose and vision. maybe your magic lives in travel, esoteric study, writing books, holding healing space, adventuring, living as close to nature as you can…
or something else that makes your heart sing.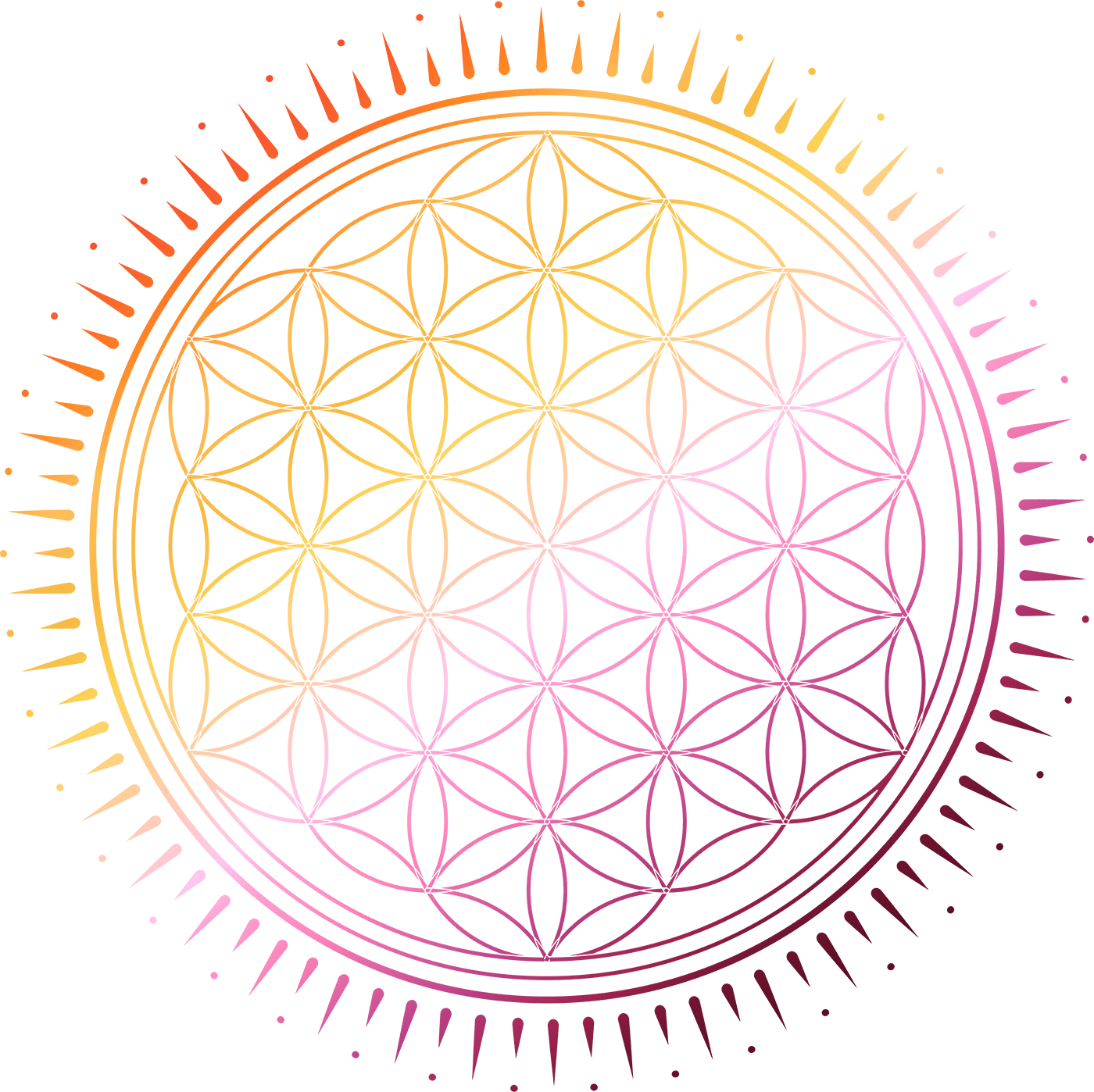 who this is for
women who thrive in this work might look something like:
you're successful in your career. it pays well, you're good at it…and you actually find it draining, and some part of you is 'over it.' your heart whispers that nature nourishes you, animal friends delight you, and it's time to explore the mystery at your own peaceful pace.
you've gotten some kind of 'wake-up call' that the life speed you're moving at is too fast, and something out of balance within has driven you into a lifestyle that leaves you depleted, whiskers wrinkled, and longing for your inner spark and flow that used to feel so familiar.
you 'did everything right' – raised the kids, did the job, showed up for everyone else. still, there is a deep longing to be filled with the magic you know lives inside you, like delighting in fantastic realms, marvelous dreams, and the mystery. you aren't sure how to access your own magic.
your life is flowing pretty well, and you're fairly happy and well off, if a little bored and unfulfilled. you've learned to 'have a thicker skin,' really yearn to live a life filled with wonderful woo like herbalism, tarot, children's books, magical adventures, whimsy, kindred, and play.
the journey
I take my clients through 3 distinct, sequential 'chapters' to build and live their own versions of magical lives:
1: fundamentals
essentially, we all have 'dream seeds,' we all have helping spirits, and you can learn to call them in and be in healthy relationship so you can receive their help.
it's an incredible joy to build deep, lasting friendships with helpers in the spirit worlds, and once you know how, you can ask your helping spirit friends to support you in one of the most powerful tools for transformation: ceremony.
with ceremony aboard, you have consistent access to magic, and creating real change in your life.  in this first chapter, you explore:
YOUR DREAM: understanding your personal 'dream seeds,' the indicators on the road to your own magical life
THE SPIRIT WORLD: learning to talk with your helping spirits, gaining the ability to call on the unseen in a potent way
THE MYSTERY: learning to perform effective ceremony, so you can weave energy into form, and plug into harmony and flow
lived experience: 'the ceremonies anna has guided me through will always stay with me. the memories of powerful ceremonies are now cellular-level – I've physically dissolved old grievances in water, beaten drums in celebration with a circle of friends under the redwoods, and crafted mandalas from earth elements at the ocean and in the forest.
more than a year later, I am so deeply happy to say that things that once held charge for me simply no longer do. people, places, and thoughts that used to be triggers are no longer able to shake my inner peace and certainty of who I am – who I choose to be.' -jordan
2: healing work
healing work comes next, now that you've started friendships and practices that keep you firmly plugged in to sweetness, magic, and flow.
shamanic healings like soul retrieval and extraction (releasing energies that aren't yours) become important pieces to finding your wholeness.  and when your soul is more whole and at home, you're able to really be with yourself.  you can stop moving so fast in an effort to fill yourself up.
there is a big, wonderful, relieving exhale in the second chapter, where you:
COME TO YOURSELF: soul retrieval brings home lost energy and power after life challenges or hurts, and gets you unstuck
EXTRACT OLD ENERGY: release of old energies, cords, and contracts that don't belong in your life anymore, or serve you
MEET YOUR COSMOLOGY: understand your 'hero's journey' and where you come from as a source of strength
lived experience: 'I literally cannot imagine my life without this healing work. my work with anna felt to me like a sweet homecoming, a deep remembrance of ways of knowing that I didn't know how to access but perhaps intuitively always felt were there. after these healings,
I feel so much more connected to myself, my ancestors, humanity, and the planet. it's as if I now have the tools to access the world through a different dimension, one through which everything feels so much sweeter, more magical, and full of hope.' – emery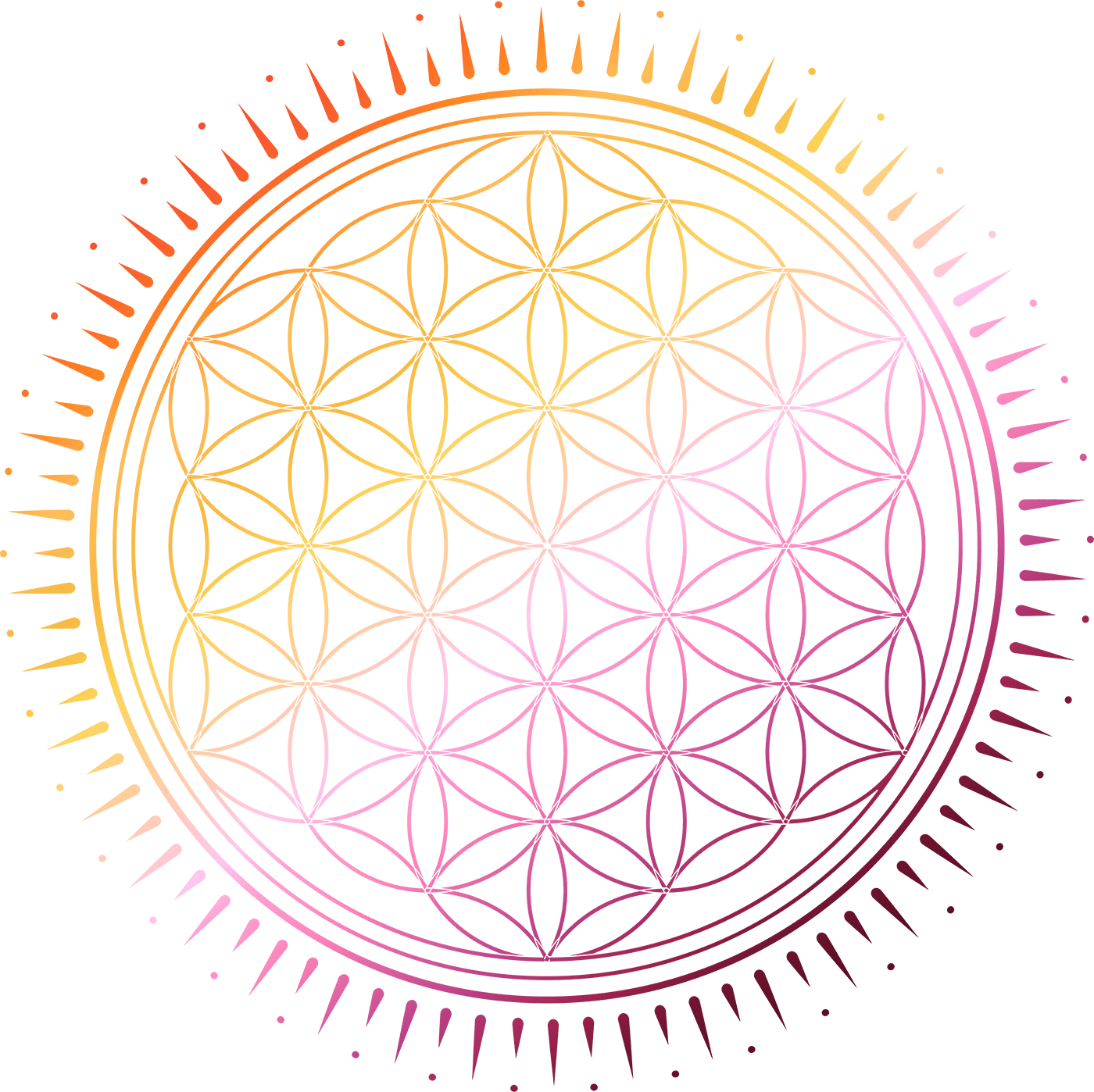 3: creation
it's time! using your own power, soul, and magic, you can now move external roadblocks on the path of your life – this can require courage and support, and it's worth it. by now, you're really clear on what doesn't fit, what makes your heart sing, and you get to focus on:
SLOWING DOWN: discovering through personal retreat and contemplation what pace works for you, so you can deeply experience your own magic
CHANGING OUTER STRUCTURE: dismantling or changing the shape of your life using everything you've learned so far
CREATING IN 3D: the inner world has been tended to. now, you have capacity to bring your dream into actual form. YES.
lived experience: 'when I started this work, I had a fast-paced job in social media where I was constantly trying to numb myself out just to cope. I couldn't imagine being able to work with nature and children for a living instead of my corporate job, or ever learn to actually slow down, but today I do both.
this was an adventure – honestly there were times I didn't think I could pull it off.  but anna was so kind and loving, and held my dream with such strength and patience, that I actually created a life I love instead of one I try to escape. this work was like an answer to a prayer I'd been sending my whole life.' – mary
strong container
this work doesn't happen overnight – it's a process. and it doesn't have to take forever, either.
we work together for a minimum of six months, and often more like a year to 18 months, during which your life becomes more and more easeful, beautiful, and magical. when you feel the changes firmly in place, you're ready to soar on your own – it's a joy to move through this process!
twice a month, we spend two hours in a deep dive session via phone with some important main ingredients: slowing down, working with helping spirits, reconnecting with inner guidance, integrating, doing ceremony, supporting you in moving blocks, and relearning your own pace and flavor of magic in a life that happens for you, instead of to you. we do this while working with the unique challenges and situations that arise in your world.
in addition, in the first month, I lead you on a half-day virtual retreat, which is intended to help you slow down enough to feel your own magic again, and set the whole process powerfully in motion. there are other supports as well, like the initial welcome package in the mail with a specially chosen divination deck and power object, and monthly 'boxes of magic' with your choice of herbs, crystals, or divination tools.
I'll create a shared custom asana board with lush images for you that houses call notes, homework, ceremonies, resources, PDFs, and completed tasks, so we can witness and celebrate your progress. I'm available for you mon, tues, thurs, and fri between 10am-4pm for email support, and will deliver one additional impromptu, 'as-needed' session in each six month segment of working together, if the need arises.
the cost
for me to work this deeply with you, to spend this much time with you, I charge $9,300 per six-month engagement, payable via monthly credit card charge of $1,550.
once we agree to work together, we'll both discuss and commit to a series of agreements to ensure a strong container, and easeful flow.  the work is deep, and we move together into it with open hearts and your joy as our guide – it's a beautiful ride.
sample session
let's say you're a month or two into the magical life process. we've built trust and rapport, you're clear on your dream seeds, you've begun building strong friendships with your helping spirits, we're tracking everything in your beautiful asana workspace, and you've received your first magic package in the mail.
we begin session with a meditation to clear energy, and then process the personal retreat you took since last session, designed so you could slow down and experience your own magic.  you share about how preparation, invocation, slowing down techniques, meeting your own magic, signs and omens, devocation, and integration went.  if other life events need to be witnessed, we tend that, too.
as you share, I'm listening deeply and taking call notes that I share in your asana board.  my helping spirits offer questions to help you process, and we witness and unearth until you feel settled in your bones. somewhere around 45 minutes in, we'll take a biobreak to rest, stretch, refresh our tea, and return to session.
new work opens after biobreak – we'll talk about what ceremony actually is, preparation, and how to perform one.  we'll both journey to talk with our helping spirits on the call, and receive 'ceremony ingredients' that are particular for your journey and dream seeds.  based on what we received from spirit, we'll create you a solid step-by-step set of ceremony instructions to perform on a date you choose aligned with lunar rhythms.  we close with a blessing for your work.
after session, I'll send your call notes via asana, with learning PDFs to support your ceremony, and any other resources that came up (site links, healing music, books, etc). I'll be present to support you via email, send you weekly check-ins, and you'll be ready to perform a first ceremony where you work with your spirits and weave dream seed energy into form.
lived experience: 'some of the results I've seen in my own life that I attribute to working with anna have included such tangible things as leaving a job that no longer served me, and such intangible things as getting back in touch with my intuition, and realizing now that I can create and call in my own magic in life – anytime, anywhere.' – jordan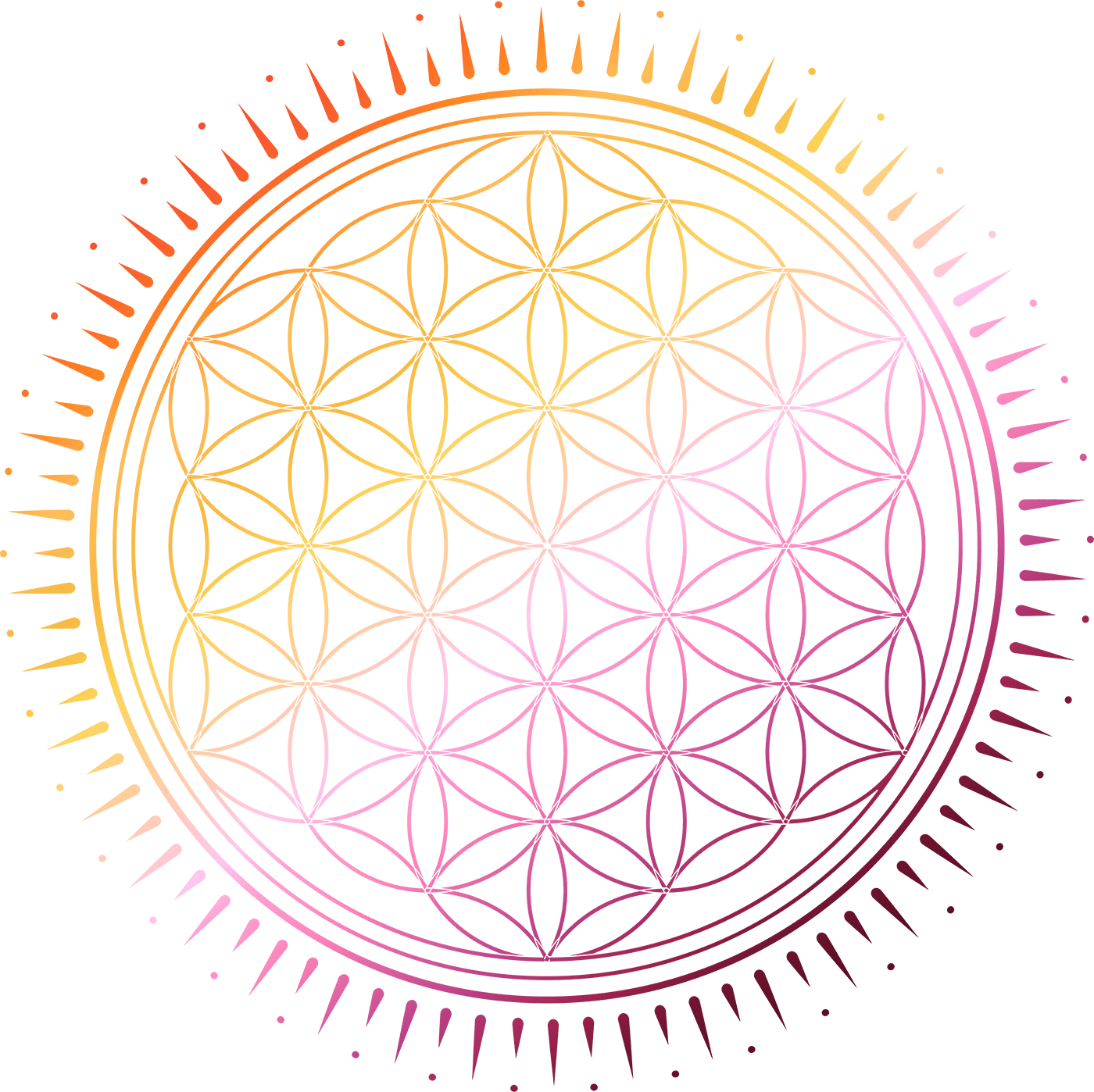 about me
since 2004, it's been my joy to support clients in over 1,100 sessions, and teach more than 600 students in over 400 circles, retreats, and ceremonies. my work connects people with helping spirits and healing energies, so they can live a magical life…I love what I do!
as a 4th generation teacher, I weave a lot of different life experiences into the space, like my biology degree with supporting study in anthropology, environmental nonprofit background as a program manager and educator, and career of 18 years founding two magical healing businesses.
in the 3D world, I've studied with many well-known folks and also beautiful hidden elders in experiences like completing author and shamanic teacher sandra ingerman's 2-year teacher training (all my love to you, sandy!), and study with luminaries in the field like francis rico, nan moss, david corbin, daniel foor, nicky scully, and serge kahili king. a lot of my training in this work comes directly from my helping spirits, who are my best friends and teachers – I visit with them daily, and came here to build bridges between humans and the loving spirit realms.
if I'm not engaging with helping spirits, labyrinths, oracles, omens, magic, and the mystery, I'm probably quilting, singing, spending time with my magical one-eyed cat, or walking in a lagoon with birds, wind, and natural rhythms.  my life is made beautiful by magic…and I give thanks.
interested?
if this work calls you, you're most likely a magical and gifted woman with sensitive and empathic gifts, and a yearning to connect deeply with the mystery.
the magical life journey helps you regularly feel the presence of joy and wonder in your life, and in touch with deep self trust, access to personal power, humility, curiosity, and grace.
if you feel a healthy curiosity or a 'heart yes,' let's start with a conversation so we can see if we click, and learn what kind of magical life is calling you.  I'll email you a day or two after you send me the little form below – welcome!