Personal retreat for sensitive women
why this matters
our culture has lots of ways to keep you rushing, doing, achieving, tasking, responding, clicking, engaging, producing, and being 'on' all the time (gah!), and it's become 'normal' to feel ratcheted up and unable to relax.  you might be feeling a deep heart weariness if you haven't had real down time in a long time.
there's a pattern of disconnect that causes this, and it usually voices itself as:
'I'm on my phone all the time' (usually followed by how much you hate social media, but participate anyway)
'I can't seem to really relax or slow down' (usually followed by awe or yearning over the idea of regular, effective rest)
'I feel like something is missing in my life' (usually followed by an incredible litany of how busy you are)​​
the disconnect and weariness comes from one place: the absolute lack of space in most lives to ever really slow down.
you might have been going for even weeks at a stretch with only weekends 'off,' and those days might get filled with errands (did you wash the car?), visits (did you wrap the birthday gift?), cooking (did you make the weekly meal plan), and an urgent-feeling slew of 'I have to hurry up and get the list done so I can finally relax' tasks.  eep!
perhaps at the end of a weekend you've finally 'done all the things'…just in time for the whole week to start up again against a backdrop of next weekend maybe being better somehow.
probably, there was no real time in the middle of all the doing in your 'time off' to be able to slow down, relax, or truly exhale – and you might be dropping into how much you'd like to just…stop.  rest.
enter the magic of personal retreat, where you get to.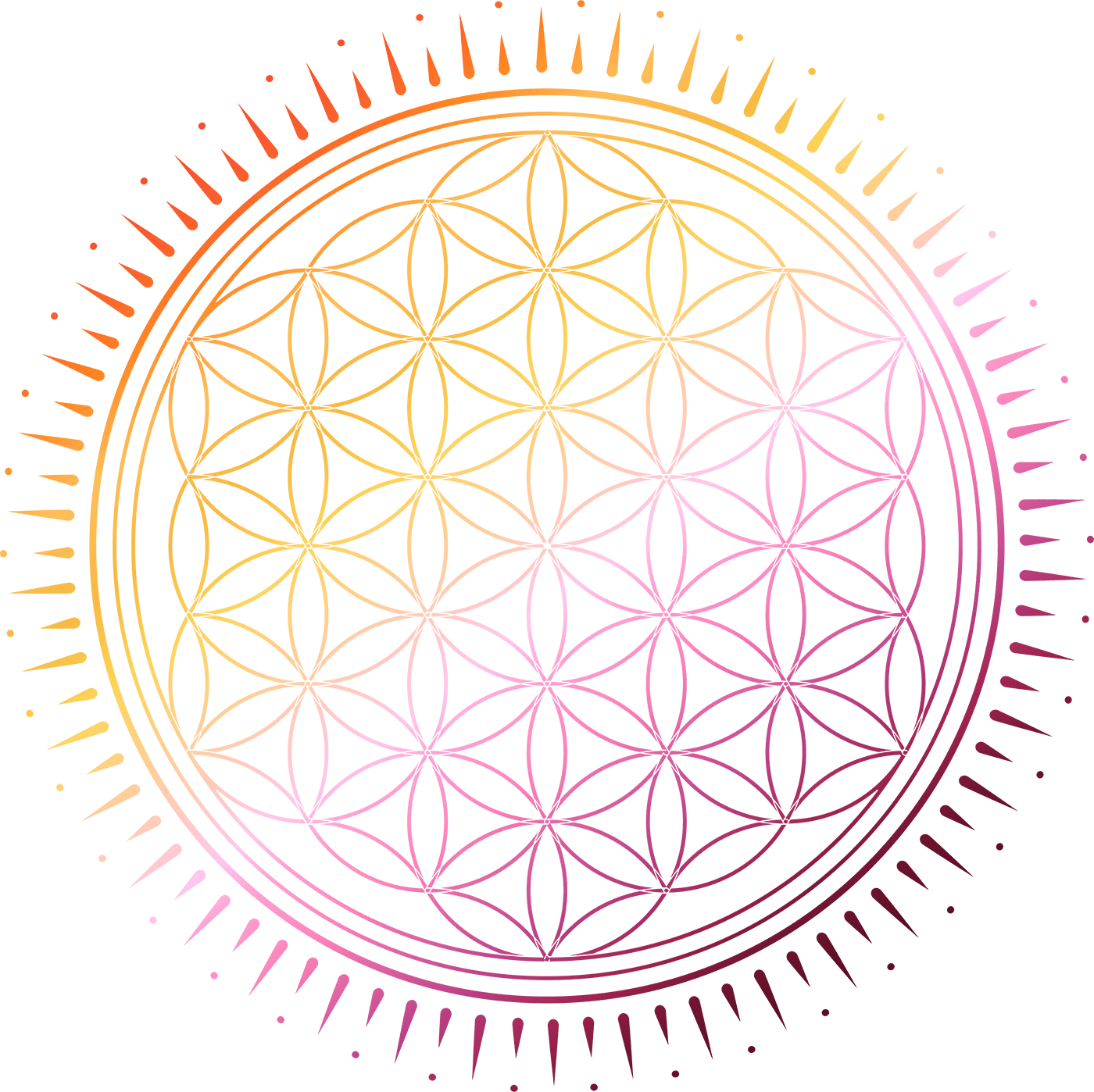 why retreat?
personal retreat is a special kind of container, where you intentionally step outside of all your usual daily rhythm and flow, because even the most beautiful life can start feeling rote or 'meh' without dedicated time to recharge and go within.  wonderful things happen when you engage personal retreat…
because there's actual space for the magic to unfold.
my spirit helpers have a special name for what naturally happens in personal retreat – they call it listening for 'the song in the silence.'  there is a particular magic that happens when the song in the silence makes itself known to you that simply can't appear in the cacophony of busy you might have been enduring.
the song in the silence is the wisdom of your own heart.
who is this for?
this retreat is crafted for women who relish slowing down and connecting with like-minded sensitive ones…and enjoy time going within and deepening with your own magic and the bigger feminine mystery.
you might be feeling like your spirit is craving an enchanting space for restoration after trudging along through our times.  you might remember that you used to feel alive, balanced and in flow, and hear the women's mysteries and your sisters whispering for you to come home.
you might love connecting with the goddess in her many faces, and want to bask in her presence.  you might want to hang out with some radiant women who know their power, love working with spirit, and can relax into a solid experience with the divine.
if you love deep self-care, inner exploration, circling with kind women and engaging the mystery, this is a space to fill your well and return to your own magic.
why aphrodite?
there's a sweetness to resting deeply so the magic can visit…and in connecting with other kindred spirits who know that lovingkindness, curiosity and gentleness are stars to steer by.
enter 'aphrodite's day,' a lovely hybrid of circling (online) and retreat (offline) in a strong, guided container.
aphrodite's day started when the pandemic began, and I was trying to figure out how we could nourish ourselves, connect safely in community, and touch the magic.  I have a deep affinity for the goddess in her many faces, and it was the goddess of love and beauty who first stepped forward to hold this container, when she offered a day-long, at-home retreat to replenish and restore women through sacred bathing practice, feasting, and questing.  aphrodite was a surprise, and her magics and medicines are glorious.
there are many so faces of the goddess to align with, and that's the joy of it all.  I walk in reverence with sekhmet, quan yin, and bast, and there are other beloveds who visit from time to time.  it might feel right for you to bring other faces of The Great Her into retreat with you  – excellent!  the retreat ceremonies are designed to welcome both aphrodite and additional faces of the sacred who call to you.
lived experience
'it's pretty amazing that you can turn your bathroom into a sacred divine grotto on a sunday because you decided to! incredibly, surprisingly powerful, profound, healing​. I learned my body is sacred, and that feels so beautiful. I loved this so much – thank you all.' – julie
'I went to this deep place of stillness. my mind has been really full, and I understood that in the end slowing down is more productive than trying to push forward. having that place of connection to allow motion instead of trying to make it happen, that was the gift today. I feel wonderful.' – heather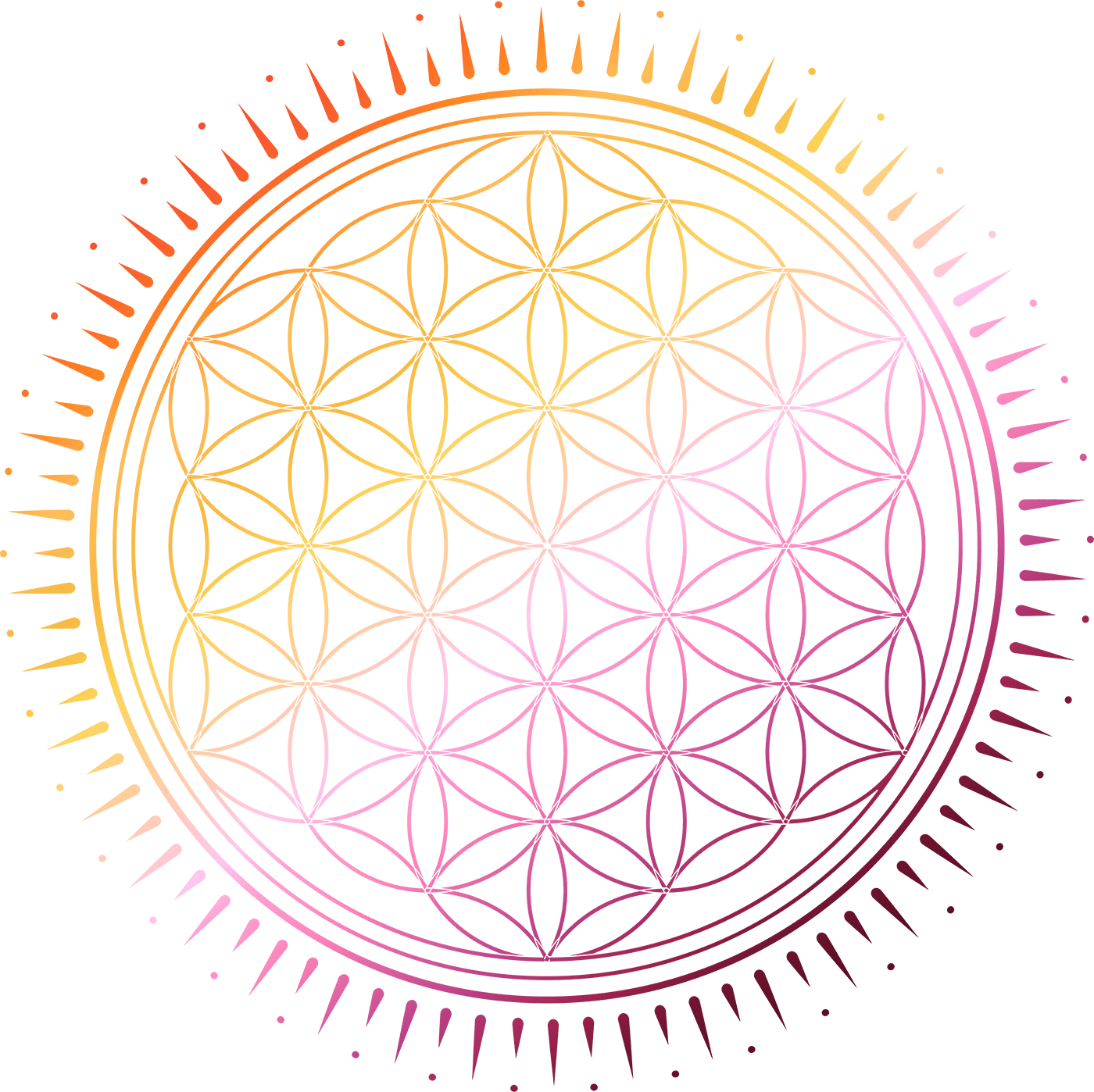 what do I need?
you don't need a palatial bathtub, a cleaning crew, personal chef, or to have achieved enlightenment to come play – thank goodness!
you will need time and space to prepare before circle (about 2ish hours), and ability to be undisturbed for 3-4 hours once circle begins. you could shop for healthy food and fresh flowers the night before, wake up at 7am, prepare your bathing space, and engage the retreat from 10am until 3pm.
plan on a whole day, with time to rest afterwards.
before circle, you'll receive a PDF with all of your materials, and the preparation is important – it shapes your experience in a lot of ways.  you'll need:
uninterrupted time (no cell phones, kids, or other disruptions)
healthy foods and teas you enjoy for the day of your retreat, ready to go
journal and pen, comfy clothes to relax and lounge in
stable zoom connection with good audio and video
a very clean bathroom – the PDF outlines how to turn this into a healing chamber
fresh flowers, bath salts or bubbles you love, lotions or oils, candles
sacred objects that are meaningful to you that you wish to weave in
there's certainly solid preparation involved, just like there would be to travel to hawaii – and didn't this just feel a little simpler in comparison?
this is a special experience.  your efforting in a sacred way is part of the journey – you're showing yourself and the divine that you're ready and willing for the magic to come and lavish you in love…and the feminine divine and her magics will answer you back.
what do we do?
the magic of the goddess and personal retreat is strong.  the circle will hold you.
before the retreat, you receive detailed instructions, including how to create a sacred bathing chamber in your home (this is really fun and lovely), with foods, sacred objects, and tools to have on hand.
expect to spend about 2ish hours preparing before circle – it's worth it.  each act of cleaning shower or tub, selecting fresh flowers, or creating a simple altar for the day is an act of love.
preparation sets the stage for the divine to hold you in tangible ways.
when we circle online, I'll invoke, channel aphrodite to clear our energy and arrive together, and then set a strong, kind container. I've been leading circles for two decades, and have a natural knack for helping people quickly feel at ease, even if you're a shy and sensitive creature like me.
with beautiful music, we'll journal around themes offered from the goddess and share what arises for us – this feels sweet, potent, and unexpected in the best ways.  we'll review the step-by-step instructions for our time offline in retreat, and tend to any questions so we all feel ready for the experience.
once offline, with all of your preparations in place, the synchronized (but not rigid) flow of retreat begins.  you'll start with a recorded activation in aphrodite's sacred grotto that sets the medicine in motion.  from there, your instructional materials walk you through your opening ceremony, sacred bathing process to purify and restore (potent!), intentional feasting for the body and heart, and a particular kind of mystical questing in your own space to receive an omen, sign, or message from the divine.
you'll have lots of spaciousness for offline retreat between the opening and closing circles together via zoom – you won't feel rushed at any point, and will instead have time for napping, savoring, or time outside with nature if that feels good for you.  you'll be having your own personal, unplugged experience on retreat, and may also feel aware that you're not doing this alone – there is a group of magical women all over the planet engaging the mystery with you.
after about 3 hours bathing, feasting, questing, and resting, we meet again online to witness and close, glowing and serene.  we'll enjoy guided meditation to honor and savor, and then share our experiences from retreat together – we never advise or counsel.  instead, we listen deeply, and drink in the wisdom our sisters share from their direct experiences.
about six hours after we began, we close.  we'll explore how to re-enter daily rhythms after retreat, and you'll spend the remainder of the day allowing everything to integrate.  this surprisingly sacred and effective online/offline hybrid experience weaves together technology to connect us, and also invites the divine to fold us in loving arms.
aphrodite's day helps you rest in your calm center in solitude and in community, so you can find your own 'song in the silence.'  as women have done since ancient times, we come together to speak our hearts, connect with the divine, and deepen into the women's mysteries.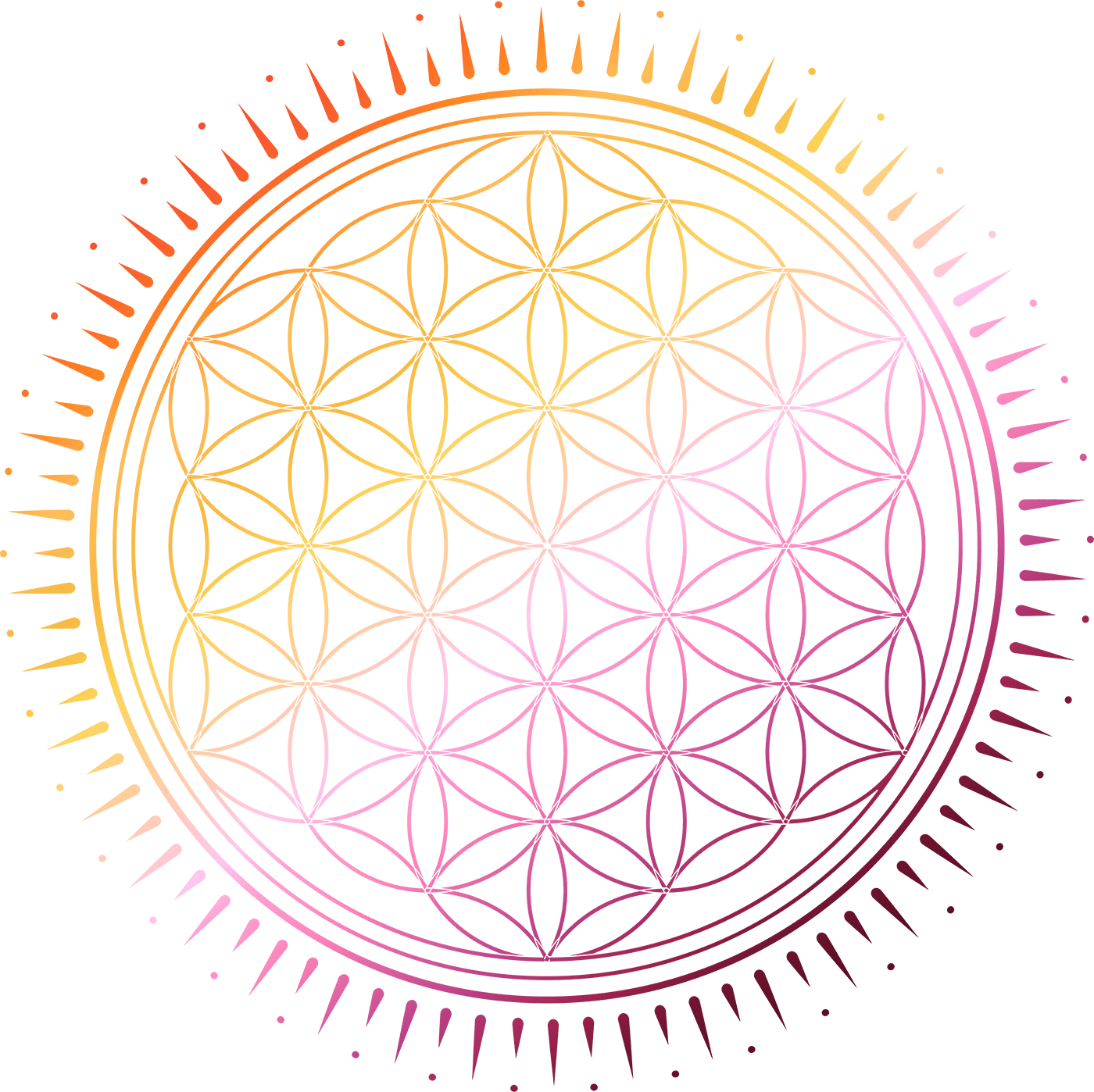 special skills?
there are big, deep, juicy mysteries afoot in this circle – the magic of women circling and sharing in kindness as we've done since there were women, slowing down to engage contemplation and the song in the silence, and working in a conscious way with the divine.  do you need special skills to join us?
you might have an established, rich spiritual practice that you've been traveling with for many decades or years, and that's perfect. you might be brand new to working with spirit, retreat, or the goddess, but feel like you need this and have healthy curiosity and an open heart. that's perfect, too.
you don't need any special skills to join this circle beyond truly wanting to slow down, curiosity about engaging the mystery, and being fully willing to show up with love and respect for everyone in circle, including yourself. aphrodite and the goddesses will show up teach you – all you need to do is show up in with kindness, curiosity and respect, and be willing to receive.
cost
aphrodite's day is $600, and includes:
preparation list and instructions
opening circle (clearing meditation, journaling, sharing)
channeled audio activation from aphrodite in her sacred grotto
step-by-step instructions for bathing ceremony, feasting, questing, reflecting, resting
closing circle (deepening meditation, sharing, gratitudes)
contact information for women who choose to share, so you can connect with sisters from circle
lived experience:
'I turned my bathroom into a crystal plant jungle! this circle was so beautiful and healing, I've been trying to make an important life decision, and after today I got so many signs that I know it's time to make that decision. ​it was just what I needed.' – carla
'I realized I haven't been allowing myself as much cherishment as I could. when I was in my jungle of a bathroom with the flowers and vines, steam rising, candles, and music, I blew bubbles in the bath like a little girl and laughed. I found myself thinking, 'I wish I could do this every day!' I'm in awe of how aphrodite works and moves. what a joy.' – anna
'the bathing ceremony was really emotional. I remembered my worthiness of love, and acceptance of my body. I saw that I have this creativity in me that I'm not allowing to come through, so I wrote a song and a poem, and I drew a picture – it was so enriching.
I would love to have this intentional time more often, and I kept wondering, how can I keep this going? thank you so much.' – amy
aphrodite's day is offered 4 times a year, at each equinox and solstice.  these are powerful days to gather, when the veils are thin and the numinous is more accessible for us.
if you have any questions, please email me so we can connect and explore together.  if you're ready to step into circle, you can enter your info below and join us.  welcome!